Revisional Surgery
These procedures are tailored towards each patient's condition. The most common revisional surgery involves the removal of a Lap Band and conversion to a Sleeve Gastrectomy or a Gastric Bypass. Other revisional surgeries include conversion from a Sleeve Gastrectomy to a Gastric Bypass or to a Duodenal Switch.
Advantages and Disadvantages:
With every surgery there are Advantages and Disadvantages, for revisional surgeries they can vary and are based upon the procedure you are converting from/to, for more information on the general advantages and disadvantages of the Bariatric Surgeries we perform please see below.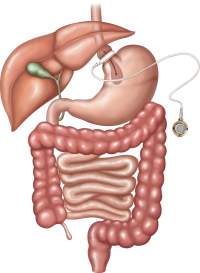 For more information or to schedule a consultation,
please call us at:

(410) 543-9332
Please click on the following links to learn more about surgical weight loss: