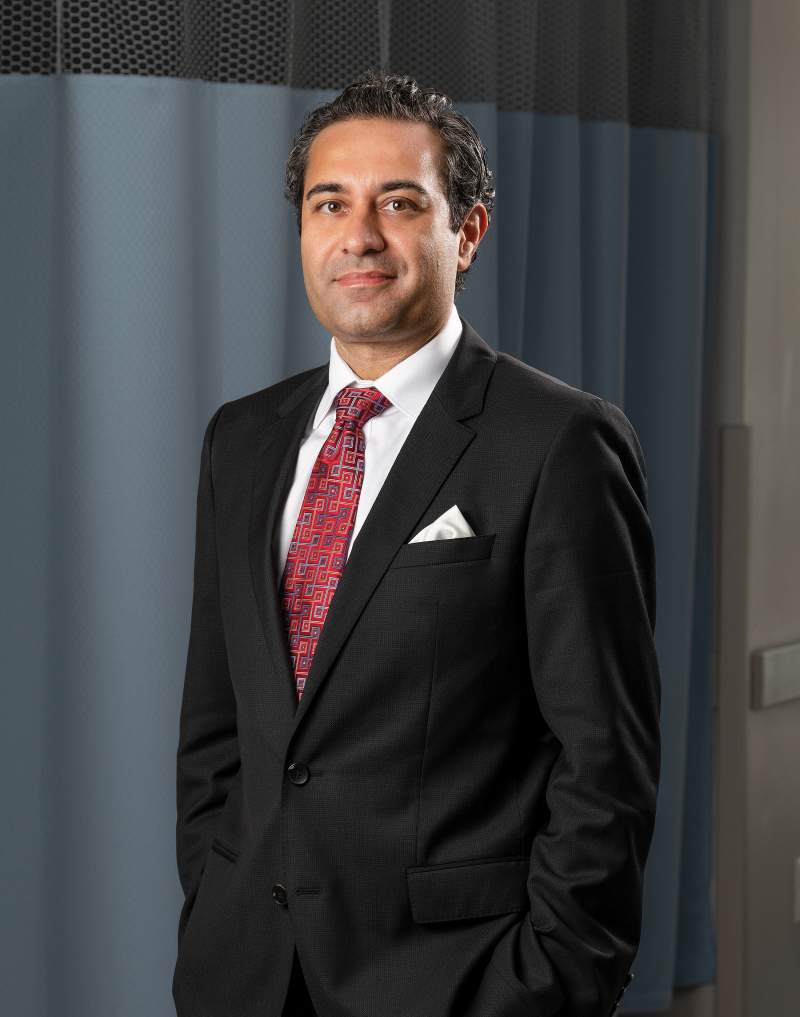 Hossain Said-Mahmoudian, MD, R.P.V.I.
Dr. Hossain Said-Mahmoudian, MD, R.P.V.I., has been a pivotal member of the Mid Atlantic Surgical Group since 2016, contributing significantly to the group's ability to provide comprehensive and specialized care in the field of vascular medicine. Dr. Said's unique training equips him to offer a wide spectrum of diagnostic and therapeutic solutions for various vascular pathologies, making him an invaluable asset to the healthcare community.
His areas of expertise are both diverse and vital, encompassing the endovascular and open repair of abdominal and thoracic aortic aneurysms, as well as the management of carotid artery disease and stroke prevention through procedures such as carotid endarterectomy and stenting. Dr. Said's commitment to minimally invasive treatment and bypass surgery for peripheral arterial disease ensures that patients receive the most advanced and least invasive interventions available. Additionally, his expertise extends to the treatment of varicose veins, enhancing the quality of life for individuals seeking relief from this common vascular condition.
Residing in Salisbury with his wife, Dr. Said's deep-rooted connection to the community further solidifies his role as a trusted healthcare provider. His meticulous approach to patient care and unwavering commitment to staying at the forefront of vascular medicine underscore his dedication to providing exceptional healthcare solutions.
Dr. Hossain Said-Mahmoudian, MD, R.P.V.I., stands as a cornerstone of excellence within the Mid Atlantic Surgical Group, enriching the group's capabilities and reinforcing its reputation for delivering advanced, patient-centered vascular care. Trust in his expertise and compassionate approach for your vascular health needs.

MEDICAL EDUCATION
Medical Degree
Tehran University of Medical Sciences, 2005
INTERNSHIP
Montefiore Medical Center
General surgery, 2009-2010
RESIDENCY
Albert Einstein College of Medicine/ Montefiore Medical Center
General surgery, 2010-2014
CERTIFICATIONS
Diplomate, American Board of Surgery, Vascular Surgery
FELLOWSHIP
University of Connecticut
Vascular and Endovascular Surgery, 2014-2016
MEMBERSHIP
Member, Society for Vascular Surgery