Trauma Surgery with Mid-Atlantic Surgical Group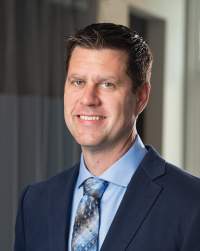 The surgeons of Mid-Atlantic Surgical Group are proud to provide acute trauma surgical care to the Eastern Shore Community. Dr. McCutcheon directs the Trauma Program at Peninsula Regional Medical Center, a Level III trauma center for the state of Maryland. As trauma surgeons, Mid-Atlantic members take part in the assessment of injured patients, provide surgical care when needed, and also take part in monitoring the acutely injured patient while in the hospital.
Follow-up after hospitalization for trauma can be complicated, and often providers from many different specialties are involved in the patient's care. Mid-Atlantic Surgical Group can assist with your trauma aftercare when appropriate. Upon discharge, trauma patients are given written instructions for when and where to follow-up with their providing physicians.